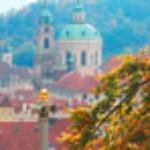 Milly S
"Just awesome" This was honestly the best activity thing I've ever done. I loved every minute of it and would recommend whole heartedly. The scenery is incredible, snorkelling really fun and swimming with the glowing plankton was a once in a lifetime opportunity. Thanks guys!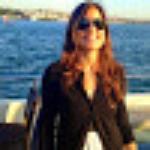 KirstenAlexia
"Great day of sightseeing" Snorkeling, sunbathing, boat jumping and enjoying drinks on the deck were the plan for the day. It was too overcast to see the sunset, but it didn't matter as we so enjoyed our day. Staff were incredibly knowledgable about the region, professional, and very welcoming. Highlight was definitely the nighttime snorkeling outside of a cave with bioluminescent plankton. I felt a bit nervous to jump in the water at night, but it was glorious!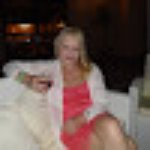 Sheelagh H
"Our honeymoon , first ever time in thailand" the sunset krabi cruise was my first experience on a junk in the ocean , the staff were awesome , the food was beautiful , and being an older person (55)it was a bit daunting jumping off the deck to snorkel, however i found the staff , very attentive , specially when i was climbing back aboard the reef was fabulous and i.would recomend a trip for anyone young or older with this lovely boat and its brilliant staff . thanks guys , we will be back x sheelagh and jamie black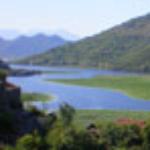 Emily N
"Best thing in Thailand" We traveled through Thailand for ten days, doing something every single day (elephants, tours etc.) and this was our favorite thing from the entire time. It was the one thing we hadn't planned before arriving, and once we arrived we found in on tripadvisor and absolutely loved it. It is very chill, with lots of swimming, drinks, great food etc. - there were unforgettable sights, but Michael sent professional type photos so that we had something to commemorate the cruise without needing our own photos. Could not recommend more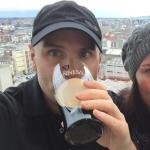 Global_Traveller_a-z
"A must do if your in Krabi" One of the most enjoyable excursions i had in Thailand. A great way to explore the coast, sailing around various islands and having the opportunity to snorkel and swim in the beautiful sea. If snorkelling isn't for you just stay on deck and take in the sights. The hosts were great fun but at the same time took safety seriously. Would definitely recommend.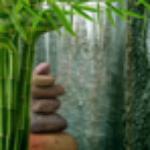 Corey J
"INCREDIBLE!" Everything about this cruise was amazing!!! The boat was beautiful, the islands are breathtaking, the sunset was gorgeous, the snorkeling was fun, the vibes were chill, we got to spend a lot of time in each location, the staff was very friendly, the food was good, the beer was cheap, but best of all. swimming with the bioluminescence underneath the stars was the BEST experience of my life! I will never forget that moment :) I went on this cruise as a solo traveler, just looking to relax and meet new people on vacation. I also get seasick normally, but had no problems at all on this cruise.I would give this 10 stars if I could, and definitely recommend as a MUST-DO for anyone visiting Krabi/ Ao Nang area :)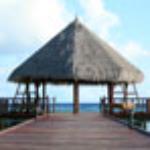 Dunkstar1
"Great time" Lots of scenic views, great fun chatting to the other people on the boat from all over the world. Snorkelling, glow in the dark plankton, great food, jumping off the boat, what's not to love! :-)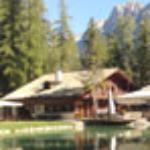 Lindsay H
"One of our favorite parts of our trip!"This was such a fun day! Sailing through the gorgeous islands, snorkeling, swimming, jumping off the boat, great food and drinks, a fun/laid back atmosphere, it was awesome. Our trip was a very mixed group....everything from young couples like us, families with kids, to retirees in their 60s, but it seemed like everyone enjoyed it equally and had a great time with each other! The staff are very friendly and accommodating, offering something for everyone and making sure everyone has a great time. Price is totally fair for what you get. I would definitely recommend this to anyone visit g beautiful Krabi! Would also be really awesome to rent the whole boat out for a group (bachelor party or birthday, wedding party etc)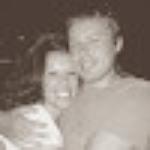 Lauren D
"By far the Best Island Tour around!!" There are so many options when booking tours that it can be overwhelming. This trip is by far the absolute best! The vibe on the boat is very relaxed and chill but also allows you to have an awesome time. Jumping (or back flipping) off the roof of the boat, laying in the sun, snorkeling, meeting new people, hanging out with the wonderful staff, eating an awesome Thai dinner, watching the sunset and swimming with the bio luminescent plankton are some of the awesome things you'll experience when you go on this tour. I will definitely bring more friends and family on this tour when I'm back in Ao Nang. This tour is great for everyone! I can't recommend it enough and I really hope you book a tour with them and have the same awesome experience that I did! :D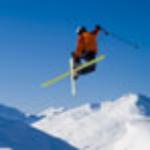 Dennisyao
Visited the four islands snorkeling, perfectly safe if your mindful of their safety instructions. Was exhausted but would do it again if I visit Krabi again.