You Have Arrived In Paradise. Now let's get you onboard!
Boat Tour Pick-Up Location
Arriving in Krabi By Land
Our boat tour pick-up location for guests is available from meeting points in both Ao Nang and Railay and will drop you back to both after the trip. We will send you meeting point information and further details once you confirm your booking.
Below is some handy transport information if you wish to stay in Railay
Krabi Airport has just been renovated and is becoming a little international hub with flights coming in daily from KL and Singapore. Several flights daily to and from Bangkok on Thai Smile (Airways) and Air Asia. An airport bus leaves after every flight that comes in. If you tell the operators that you are going to Railay they usually drop you at a point in Ao Nang and organize a long-tail boat for you.
The airport bus usually takes about 45 minutes and the long-tail about 10 minutes.
If you are in Krabi Town, simply head to Chao Fa pier. They have long-tail boats regularly through high season and not so regularly in low, however if there are 8 people they will take you – or pay the equivalent of 8.
If you arrive just before or after dark it is still possible to get to Railay. Some boat drivers will suggest that you can't get here and then take you to a guest house in town.

If there is definitely no boat from Krabi Town just hop in a taxi or sawng tail to AoNa Mao or Ao Nang and then a boat.
Ao Na Mao pier is located 10 minutes from Ao Nang and is used a lot in low season as the seas a calmer on this side.
Ao Nang has several launch points to Railay however the main one is opposite Movenpick on Ao Nang's main beach. Service is constant through high season. In low season you may wait a while and depending on the seas – you may need to head to another pier near Noppatara Beach.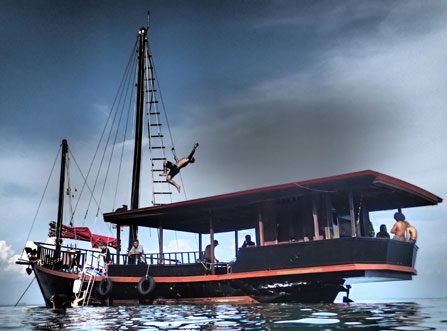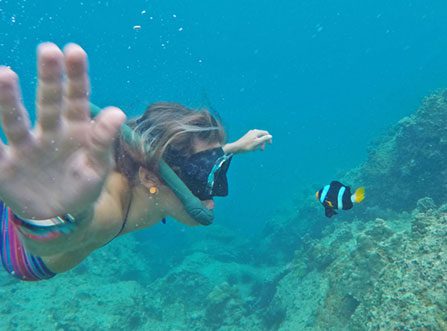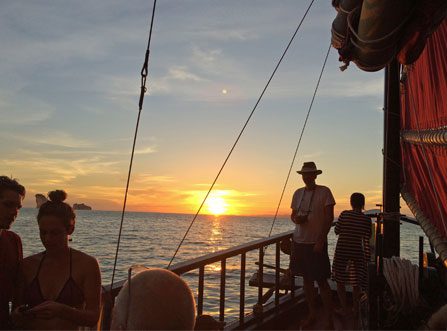 Ferries from/to Phuket via Railay and Ao Nang are twice daily through high season and 3 times a week in low. (2 hours).
There is a daily ferry to and from Koh Phi Phi year round.(90 mins).
Ferries from/to Koh Lanta via Railay and Ao Nang are twice daily through high season and no service for most of low season.(2 hours)
GREEN PLANET TOUR COMPANY RUN A SPEEDBOAT SERVICE THAT RUNS BETWEEN PHUKET AND RAILAY. (1 HOUR).
Book Your Boat Trip Before Getting in Krabi
Sunset Cruise Season is Now Open!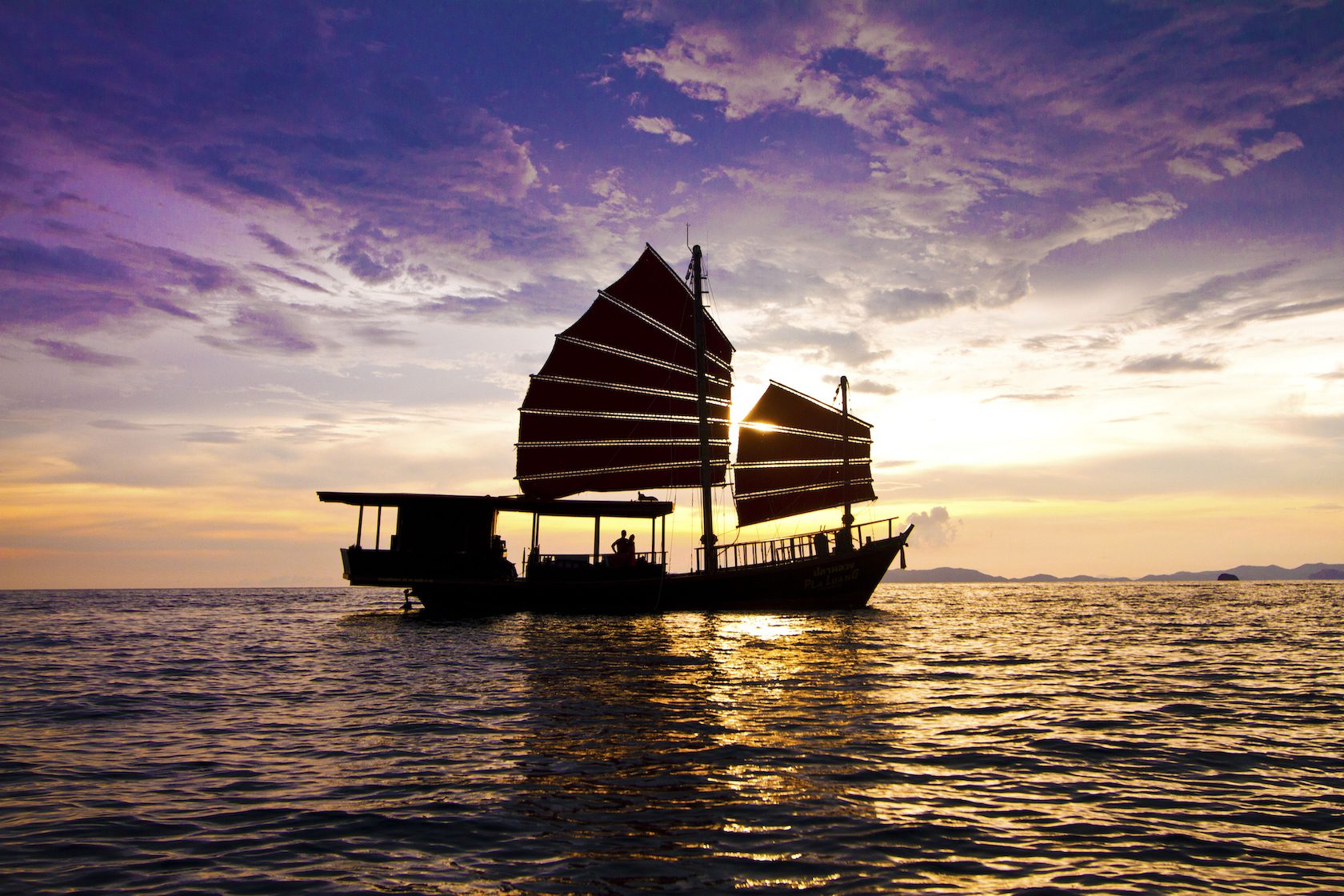 6-7 hours
Availability : 7 days a week
Our sunset trips run 7 days a week all year round and commence at approximately 2 pm with meeting points […]
Private Groups Only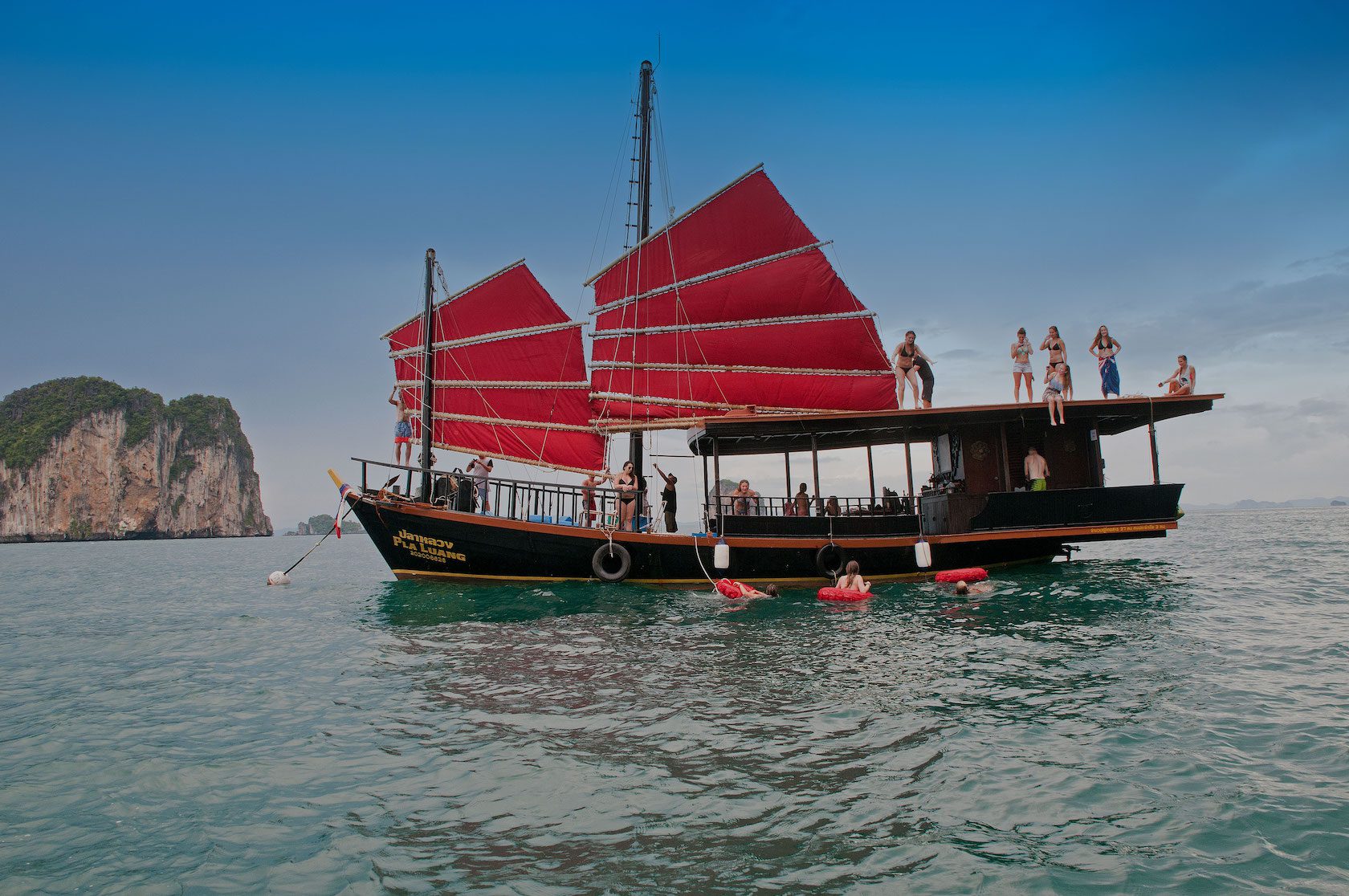 5-6 hours
Availability : 7 days a week
Imagine swimming in the calm pristine waters of the Andaman before the rest of the world finds us? Krabi Sunset […]
Private Trip For Hire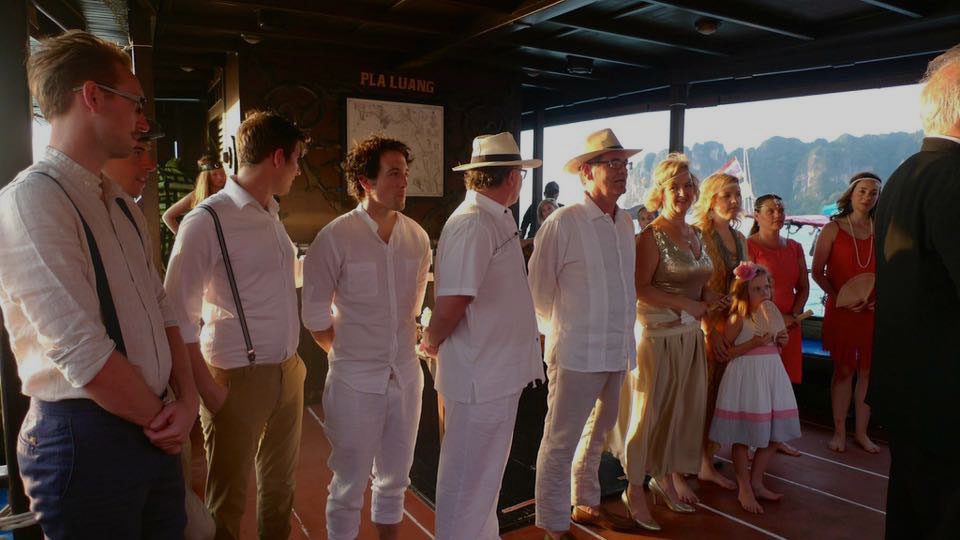 Tailored to your needs
Availability : 7 days a week
Our junk can be hired for private trips such as engagements, weddings, cocktail parties, film shoots, bucks and hens parties, […]