July was an exciting month for us! In a gathering that bridged continents, cultures, and the well-loved tourism offerings of Krabi, Krabi Sunset Cruises had the honour of welcoming Australian Ambassador Angela Macdonald PSM and the Australian Consul General to Phuket, Matthew Barclay.
Ambassador Macdonald is a Senior Career Officer of the Department of Foreign Affairs and Trade and before arriving in Thailand, she served as First Assistant Secretary of Middle East and Africa Division.
As an example of island-hopping excellence in the heart of Thailand, our Australian-owned boat tour company had the privilege of showcasing the very essence of our seafaring adventures to these distinguished guests.
Fostering connections in Thailand
As an ardent advocate for Australian businesses thriving abroad, the Australian Consulate in Thailand had embarked on a mission to celebrate and uplift enterprises like Krabi Sunset Cruises. With a keen interest in the kaleidoscope of ventures curated by Australians in Thailand, the meet and greet presented a unique opportunity for Ambassador Macdonald to delve into the diverse group of enterprises that define the region.
Alongside Krabi Sunset Cruises, she was joined by the Krabi Hotels Association for a picturesque coastal dinner.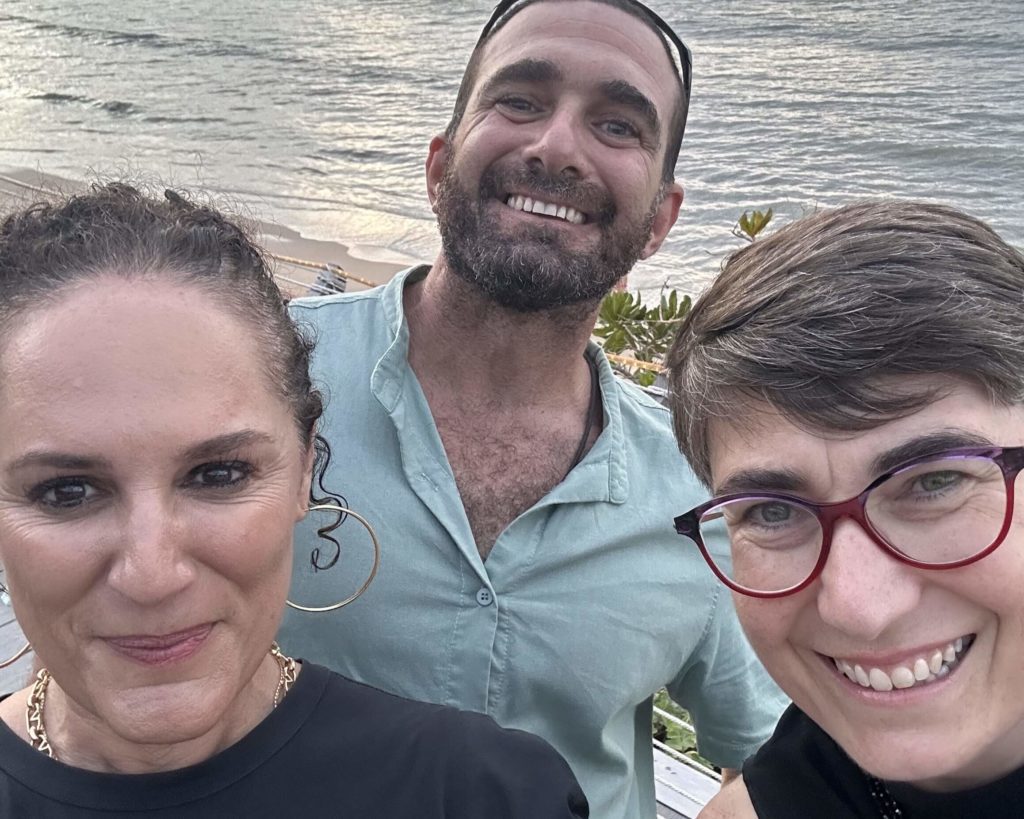 Krabi Sunset Cruises' relationship with supportive leaders
We've been very fortunate to have an enthusiastic and supportive relationship with Matthew Barclay, based in Phuket. Mr Barclay got in touch with us during the COVID pandemic to discuss a visit to Krabi, for him to learn more about our Siamese junk boat business and note how they could support during that difficult time in tourism and hospitality. At the time he reached out, there was little to no tourism in Thailand, with borders closed and international travel at a standstill. As a result of his visit, a wonderful friendship between us bloomed.
Since then, the Australian Consul General has been a wonderful advocate for Krabi Sunset Cruises, inviting us to many business support events, including one for International Women's Day in recognition of our Owner, Carolyn.
Krabi sunsets and tourism tales
Set against the backdrop of Krabi's famous pink and purple sunsets, during our encounter with Ambassador Macdonald and Consul General Barclay, we took advantage of the opportunity to discuss the needs of Krabi's visitors, the challenges that came alongside COVID for Australian-owned businesses in Thailand, and our future goals.
A promise for the future of Krabi tours and traveller experiences
While the essence of this encounter resides in the heartwarming exchanges and shared visions, it also resonates with a promise—an assurance that Krabi Sunset Cruises stands, not only as a respected player in the maritime tourism realm, but also as a trusted provider of unforgettable Krabi adventures. Join us for a Morning Cruise around Krabi's islands or for a Sunset Island Tour during your visit.