Krabi, Thailand, is known for its white-sand beaches and crystal clear waters. It offers boat trips boasting stunning views of the limestone cliffs dotted along the shoreline and numerous activities to enjoy during your stay.
Every year, around 2.3 million boat trips are taken to Krabi, making it one of Thailand's most popular destinations. Along with the Bangkok boat tour, which features a trip to the floating market and flower market, Krabi has become a popular and highly recommended tourist destination since a James Bond film featuring Roger Moore made it the site of one of his films.
Boat tours through a traditional longtail boat offer a great way to explore the island's stunning beaches, lush jungles, and ancient temples. Whether you are looking for a relaxing boat ride or an adventurous trip, there is something for everyone in Krabi.
This article will provide a comprehensive guide for planning the perfect boat trip in Krabi. We'll cover boat types, routes to take, activities you can do, and tips for getting the most out of your trip.
Making your Boat Trip a Worthwhile Experience
A longtail boat tour is exciting. Yet, it can also be a nightmare if you are not up to it. It is crucial to plan to make your boat trip a worthwhile experience. Here are some tips to help make your trip as enjoyable and safe as possible.
Choose the boat that best fits your needs.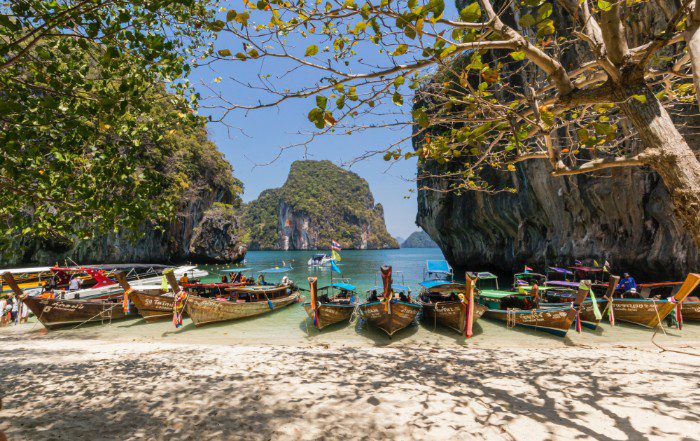 It would be best to decide which boat type best suits your needs depending on the boat size and how many people are going with you. A longtail boat is usually for boat tours, but you must choose the proper size.
Make sure the boat is properly maintained. Before taking a boat out on the water, check that it's well-maintained and all systems are functioning correctly. That means all boat lights, motors, and safety equipment are in good working order.
Plan out the boat trip route ahead of time.
Carefully plan your route to ensure you take advantage of the area's best spots. Choose boat stops to ensure your trip has all the packages, activities, and sightseeing opportunities. You can choose, for instance, one that has a restaurant or offers some food, whether on a particular island or a town.
Look for boat routes that will give you a great view. Krabi offers trips to nearby islands, along limestone cliffs, and through mangrove forests. Choose a route that will provide you with a picturesque boat journey.
If you plan to use your boat in unfamiliar waters, consider hiring a captain or guide who knows the area well.
Prepare for safety on board.
Get a life jacket, first aid kit, and other essential items before you sail. Also, keep an eye out for boat traffic and shallow waters to stay safe during your boat trip.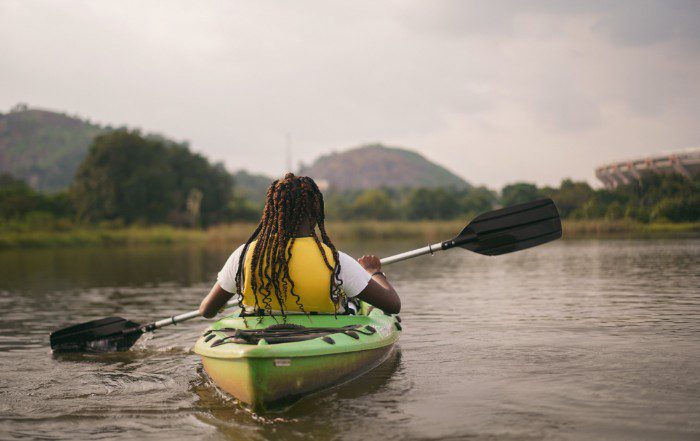 Bring the right gear. Bring sun protection, rain gear, insect repellent, snacks, water bottles, and other items to make you comfortable. Also, be sure to bring a map for navigation or a GPS device if you intend on taking a more extended trip.
Pack snacks and drinks to keep everyone energized during the boat ride
Make sure to bring non-perishable items such as nuts, seeds, dried fruits, and crackers. Fresh fruit, vegetables, sandwiches, and wraps are also great options.
Pack cool beverages like water or lemonade in a container that won't spill. Remember to include a few snacks for the boat ride back.
Invest in good quality waterproof clothing and accessories
Suppose you spend a lot of time on the boat; you need waterproof boots, jackets, and hats. If you don't own any gear, try renting them from boat rental companies or your local marina. That is especially important if you are taking kids who are not used to being exposed to the elements for prolonged periods.
Make sure you have all the necessary documents with you
Remember things like boat registration, fishing license, boat insurance, and boat safety certificate. That is a must-have to have a smooth trip. It's also important to keep these documents up-to-date because authorities check them at boat ramps or during water patrols.
Of course, you should always follow the rules of the road when out on the boat. Make sure you understand where boat speed limits apply, and permanently reduce your speed when going through areas with boat traffic or no-wake zones.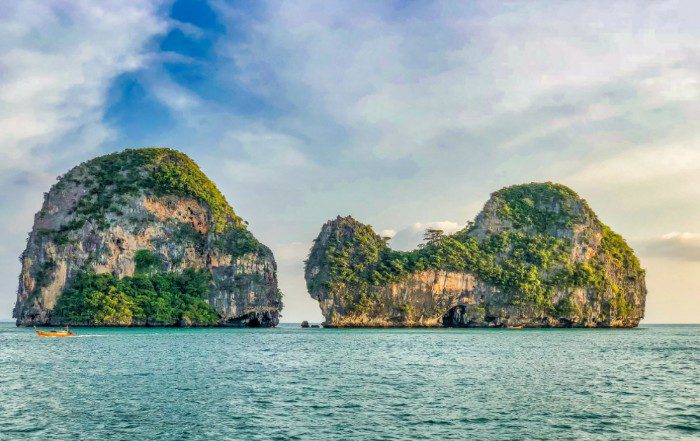 Finally, familiarize yourself with the navigation aids such as buoys and markers – you should know what they mean for your boat's safety.
Be Respectful to the Locals.
Respecting the locals, their culture, and their customs is essential. Remember that trips take place in different parts of the world, and not every tour is the same. Depending on where you are boat tripping, local laws and customs may differ significantly from your home country.
Have fun activities for everyone on board, such as swimming or fishing.
When planning a boat tour or singles cruise, it is vital to consider passengers' age groups and interests when choosing activities. If you take appropriate safety measures, swimming can be a great way to cool off in warm weather.
Fishing is also popular, but ensure all necessary equipment is on board before leaving the dock. Depending on where your trip takes you, there may also be local activities to enjoy.
Making Memories – Take photos of your adventure and document them with stories!
Taking photos of your boat trip and the people you are with is a great way to ensure you remember each moment. Be sure to share stories, as these will be treasured memories in years to come.
If you're feeling adventurous, take a video of your boat ride to capture the sights and sounds of your trip. That is a great way to relive the experience whenever you want.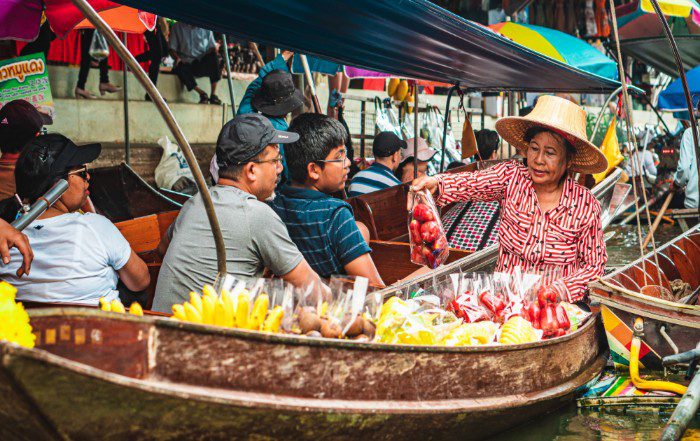 And remember to post pictures of your boat ride on social media – let your friends know about your beautiful time!
Be mindful of wildlife and their natural habitats while enjoying your boat trip.
Please respect the environment and avoid disturbing animals or causing any disruption to their surroundings. When planning your boat trip, research the area you are visiting and be aware of local regulations to protect the environment.
Respect any no-access areas and avoid boat speed limits to avoid disturbing other boat users or wildlife. Moreover, the law requires boat users to adhere to specific speed limits in designated areas; observe these rules to minimize noise pollution.
Clean up after yourself and be prepared to dispose of trash properly.
Trash is one of the most common problems boat trips can bring, and it's essential to dispose of waste correctly. Make sure you take out any trash or materials that would be hazardous in the water with you when you make your trip.
Avoid polluting by using natural products such as biodegradable detergents and oil absorbers in the boat and when cleaning the boat. Also, remember to take a trash bag with you for garbage disposal during your trip. Be sure to throw away any litter or materials that may harm wildlife or contaminate your boat's environment.
Final Thoughts
Boating can be a great way to spend time with friends and family, but it's essential to prepare the right trip for everyone onboard to have a safe and enjoyable experience. These tips will help ensure an unforgettable adventure!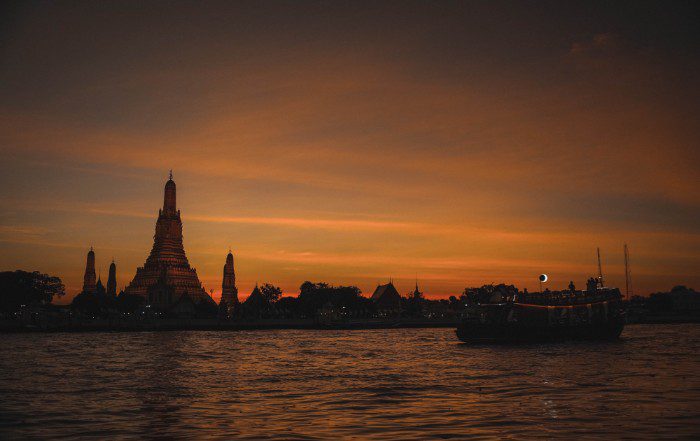 With proper boat trip preparation and knowledge of safety regulations, there is no limit to what incredible experiences await on your next boat journey. So remember to prepare before hitting the water so that you can make lasting memories without any hiccups along the way!