When it comes to taking a cruise, there's a time of day that is often overlooked – morning cruises. A morning cruise provides one of the most beautiful and serene times to be on the water, however, often people don't consider this time of day, either because they don't think that this time slot is an option, or for some reason, they don't believe that the cruise will be as enjoyable. However, that simply isn't the case! By enjoying an early morning cruise, customers are able to take advantage of an oftentimes less crowded boat, better cruise prices, one of the calmest times to be on the water, and equally gorgeous views. But why are people not taking advantage of this wonderful option?
Morning Cruises are More Cost Efficient
Because of the way that we traditionally think about cruises, for most people, commemorating a special event with a morning boat cruise might seem a little out of the ordinary. But the fact that a sunrise cruise is not the go-to option, can make it an even more unique experience. By opting for a morning cruise, which is less popular, but equally as incredible, guests can have the same remarkable experience, without having to worry about the higher price tag. That saving means a larger budget for other fun activities or more vacation indulgences!
The Cost of a Sunset Cruise
Traditional, short-length cruises generally take place at sunset, which is when people like to be on the water to wind down the day and soak up the sunset. Sundown is a popular time for social gatherings like birthday and anniversary parties, graduations and other large gatherings of people looking for good times and to create lasting memories. However, along with the high demand for sunset cruises comes an often equally high price. This means that vacationers who are budget-conscious end up spending more to be on the water during this time.
Stunning Views
Sunsets are among one of the most beautiful natural occurrences that just about everyone loves to soak up. They're often the backdrop for some of life's most romantic and memorable moments. In the same breath, these moments would be just as beautiful at the beginning of the day, with an incredible sunrise.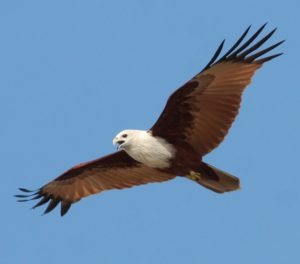 They say that 'the early bird gets the worm' and this is never truer than for those who wake early to see the world come alive with a stunning sunrise.
Morning cruises in Krabi also present a fantastic opportunity to see Thailand's vast array of marine life, including seabirds, which are at their most active at sunrise.
Can't you just picture starting your day off lounging on the teak deck of our boat, enjoying a delicious gourmet breakfast, as the sun illuminates the Andaman ocean?
Morning Cruises Provide More Flexibility
Another of the benefits of morning cruises is that customers get to enjoy a less busy setting and more flexibility. Because of the lower demand for these cruises, morning cruises provide customers with the opportunity to host larger gatherings, parties, and events. Depending on the circumstances, these cruises also provide more flexibility, timewise.
Sunrise cruises are among one of the best-kept secrets in the boat cruise industry. They offer an affordable option for customers who are looking to take advantage of the most stunning backdrops that Mother Nature has to offer.
What are you waiting for? Set your alarm and sign up for a sunrise morning cruise today!